Big Talkers: Amplifying Black Artists in Louisville from Ruckus on Vimeo.
Big Talkers: Amplifying Black Artists in Louisville
Panel Discussion
Moderator: Ramona Dallum Lindsey


Ramona Dallum Lindsey is a Senior Program Officer primarily responsible for the Community Foundation of Louisville's projects strengthening leaders, artists, and entrepreneurs as well as responding to timely community needs. As a practicing visual artist, Ramona's artistic practice and visionary background equip her to think outside traditional processes to coordinate, design, develop, implement and manage Foundation programs. Through her work, she is developing participatory grant making processes inviting those most impacted by grant funding to play a significant role in determining who receives funding. Before coming to the Foundation, Ramona was the Director of Education at KMAC Museum in Louisville, KY. Ramona began her career in retail banking before transitioning into public education and nonprofit work. She obtained a B.S. in Business Administration from Florida A & M University and a M.A.T. in Elementary Education from Spalding University. Ramona is a Louisville native with a mixed-media textile practice and the mother of two children, Zachary and Faith.
Panelist: Ashley Cathey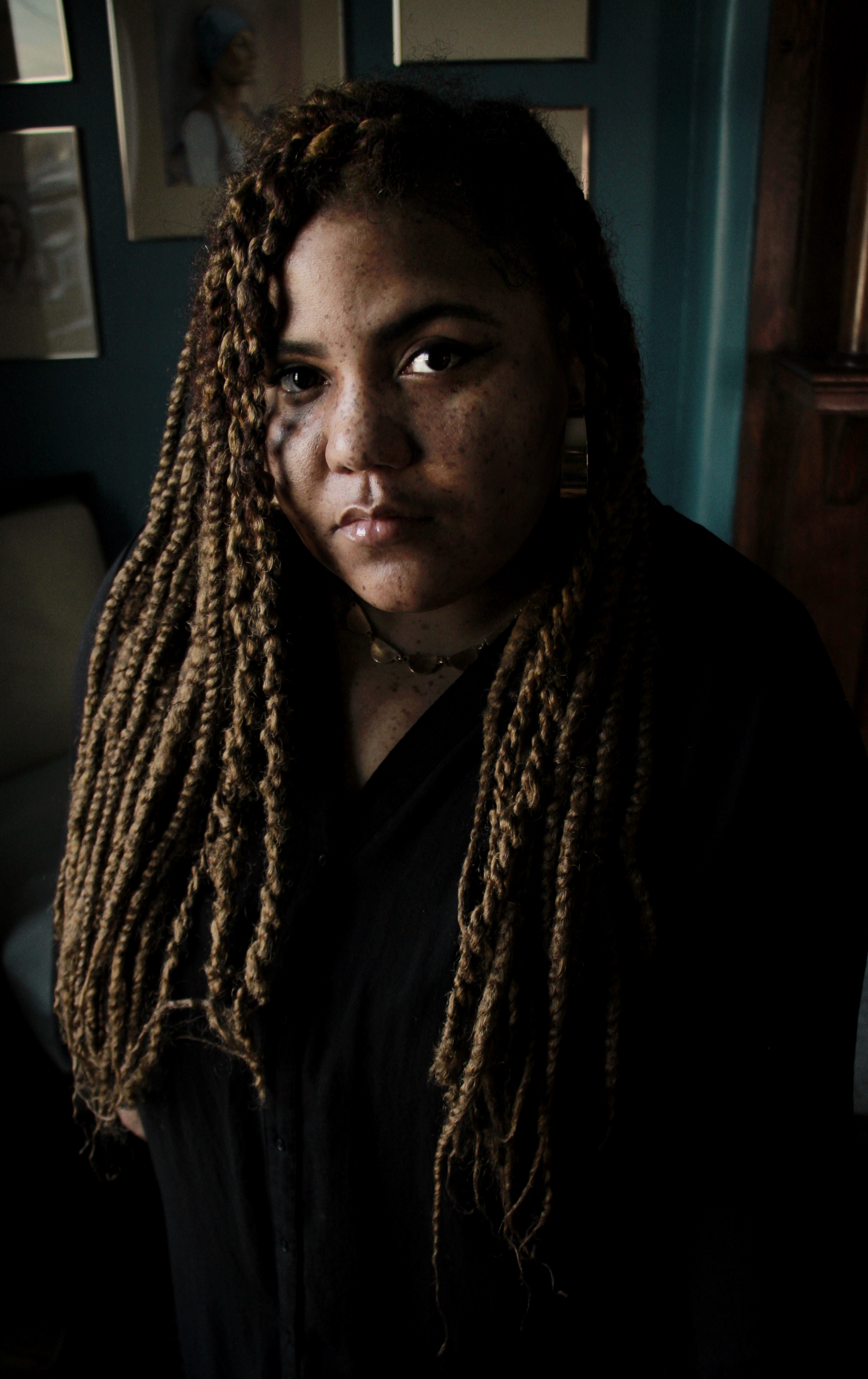 Ashley Cathey is a curator and multidisciplinary social change artist, and muralist. Her large, oil and acrylic portraits hope centralize the experiences of black bodies during and after the African Diaspora. Cathey's self-taught artistry started to emerge ideas of feminism through the lens of women of color; who have influenced her through the art of music, dance, and spoken word. These influences allowed her to display her emotions on canvas and in public spaces. Her work has gained local and global recognition from the supporters of her movement. Recently, She curated the exhibit "Black Before I was Born: a meditation on identity". Cathey's progression has opened up a new project for black muralist with Louisville Visual Arts and The Community Foundation of Louisville. Cathey's activism in a time of uprising has influenced her to use her vibrant artistic style to continue to spread awareness for black artists in the Louisville area and beyond.
Panelist: Brianna Harlan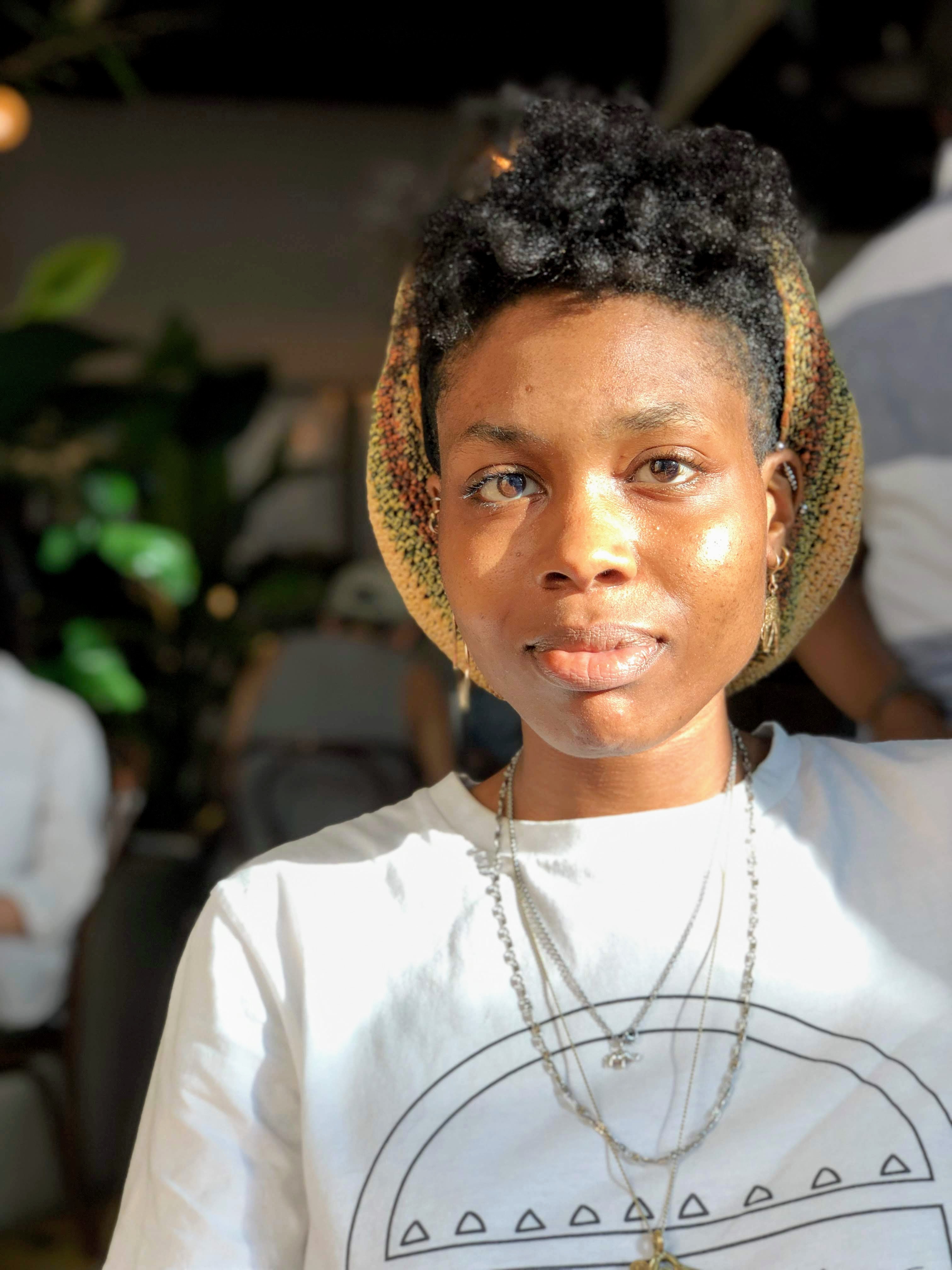 Brianna Harlan is a multidisciplinary artist and organizer. She works conceptually in multiform, socially engaged art. Her work is driven by the need to confront how systems violently condition our relational identity, and how that influences quality of life, health, and habits. Brianna is a Louisville Hadley Creative and Kentucky Foundation for Women Fire Starter awardee. Her most recent residencies were at Oxbow School of Art and Artists' Residency and Materia Abierta in Mexico City. She also leads community experiences and presentations, having been a speaker for organizations like For Freedoms, 21C Museum Hotels, and the KY ACLU. She is currently pursuing her MFA in Art and Social Action at Queens College, CUNY.
Panelist: Dr. Kaila Adia Story

Kaila Adia Story is an Associate Professor in the Departments of Women's, Gender & Sexuality Studies and Pan-African Studies, and the Audre Lorde Endowed Chair in Race, Class, Gender, and Sexuality Studies at the University of Louisville. She is also the co-creator, co-producer and co-host of WFPL's Strange Fruit: Musings on Politics, Pop Culture & Black Gay Life, an award-winning eight year running weekly podcast focusing on social justice and pop culture. Dr. Story was also a part of NBC'sinaugural #Pride30, which featured LGBTQ+ community leaders and change makers.
-
Big Talkers
is a quarterly lecture and panel series hosted by Ruckus, and is funded by contributions from Great Meadows Foundation.
Posted 7.6.20
Updated with video 7.31.20