Big Talkers: Can Art Save Us?

Panel Discussion
On Thursday, Dec 3rd from 7-830pm, Ruckus hosted the
Big Talkers
panel, "Can Art Save Us?" Moderated by Sean M. Starowitz, with panelists: Natalie Baxter, Jon Cherry, and Mimi Pickering.
Moderator: Sean M. Starowitz

Sean M. Starowitz focuses his studio practice on public memory, emphasizing contemporary challenges within the built environment. Starowitz is a 2010 graduate of the Interdisciplinary Arts program at the Kansas City Art Institute and a 2012 Rocket Grant recipient with support from the Charlotte St. Foundation, Spencer Museum of Art, and the Andy Warhol Foundation. From 2010-2015, he was the artist-in-residence at the Farm To Market Bread Company in Kansas City. Starowitz currently lives and works in southern Indiana as the Assistant Director of the Arts for the City of Bloomington.
Panelist: Jon Cherry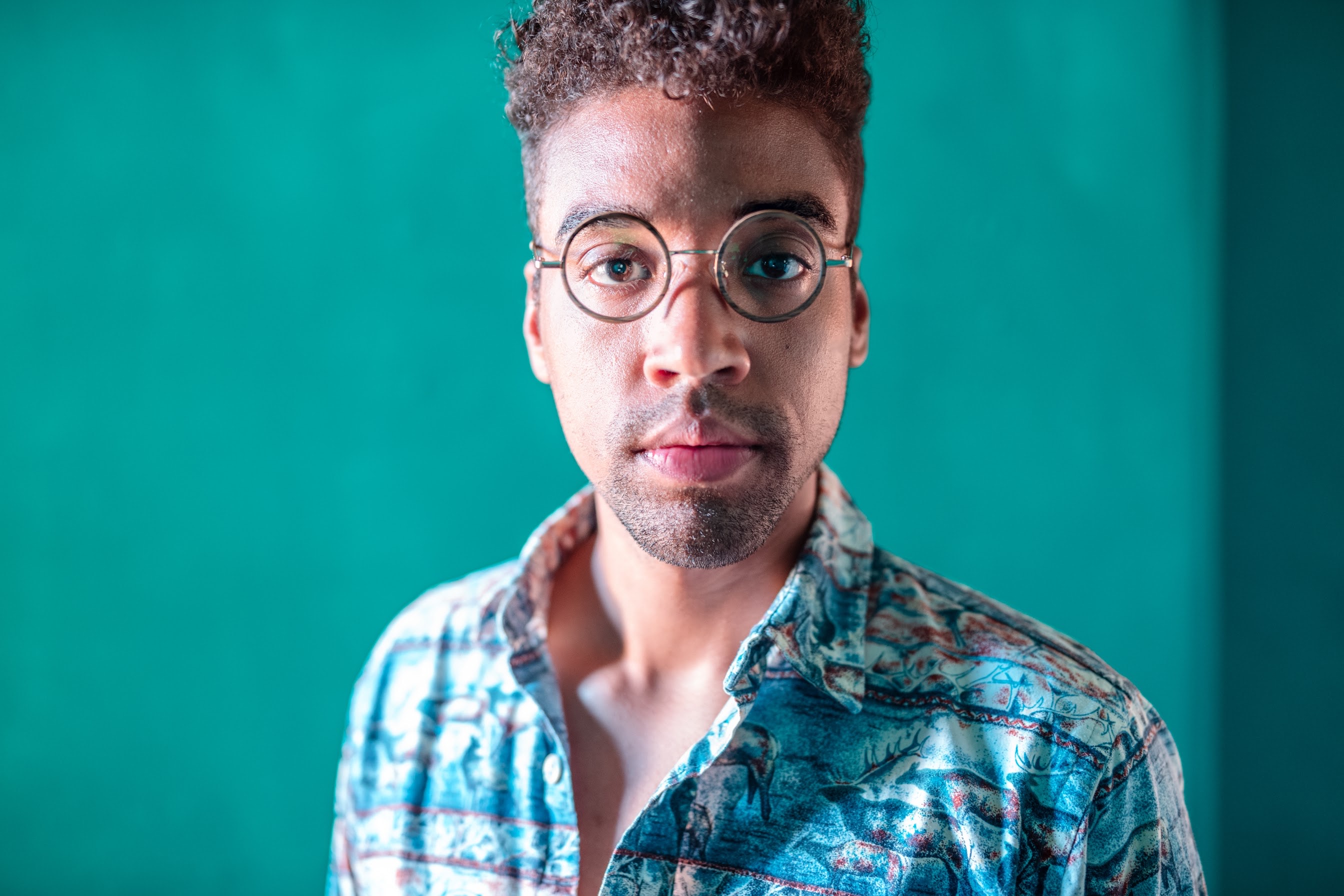 Jon Cherry is a widely published multi-specialty photographer whose work spans a wide range of photographic disciplines. His work has been described as deeply romantic, yet joyful. Currently, Jon is committed to documenting the community uprising in Louisville, Kentucky that has followed in the wake of the March 13 killing of Breonna Taylor. He is dedicated to capturing moments that spark action without words and convey emotions that may be otherwise foreign to the viewer. Jon has worked shortly as a stringer for Getty Images, and has been published when shooting independently by TIME Magazine, Vanity Fair, The Guardian, The New York Times, and others.
Panelist: Natalie Baxter
Natalie Baxter explores concepts of place-identity, nostalgic americana, and gender stereotypes through sculptures that playfully push controversial issues. Natalie received her MFA from the University of Kentucky in 2012 and a BA in Fine Art from the University of the South in Sewanee, TN in 2007. Her work has been exhibited in galleries and museums internationally with recent solo exhibitions at The Elijah Wheat Showroom (Brooklyn, NY), Next to Nothing Gallery (New York, NY), Cunsthaus (Tampa, FL), and Institute 193 (Lexington, KY). She has been an artist in residency at the Wassaic Project, a fellowship recipient at the Vermont Studio Center, and awarded the Queens Art Fund Grant. Press for Baxter's work includes, The New York Times, The Boston Globe, Hyperallergic, The Guardian, and Bomb Magazine. She currently lives and works in New York, NY.
Panelist: Mimi Pickering

Mimi Pickering is an award-winning filmmaker and director of Appalshop's Community Media Initiative. Pickering's documentaries often feature women as principle storytellers, focus on struggles for equity and justice, and explore the efforts of grassroots communities to address local issues that frequently reflect global concerns. In 2005, her film The Buffalo Creek Flood: An Act of Man was selected by the Librarian of Congress for inclusion in the prestigious National Film Registry. Other documentaries include Chemical Valley, an examination of environmental racism in West Virginia's Kanawha Valley that aired on the PBS series P.O.V, and Hazel Dickens: It's Hard To Tell The Singer From The Song, a portrait of this singer/songwriter whose feminist country ballads, union anthems, and blue collar laments combine the traditional and the political. Most recently Pickering and Anne Lewis completed Anne Braden: Southern Patriot, a documentary on the life and legacy of this legendary civil rights leader, journalist, teacher and mentor to three generations of social justice activists. As CMI Director, Pickering leads Making Connections News, a multi-media Story Bank exploring sustainable and just economic options for renewing Appalachia's economy and creating healthy communities.
-
Big Talkers
is a quarterly lecture and panel series hosted by Ruckus, and is funded by contributions from Great Meadows Foundation.
Posted 11.22.20
Recording Added 12.8.2020