Above: Install of A Howl is Also a Prayer
A Howl is Also a Prayer
Review
Jessica Oberdick

As we continue to wrestle with the societal, political, and pandemic-related challenges this new decade sends our way, it is timely that an exhibition would examine the therapeutic role of art for both those who make it and those who take time to observe it. Curated by John Brooks, A
Howl is also a Prayer
looks at the way 20 diverse artists use their work to express personal challenges around themes of identity, religion, relationships, or grief, and how creating and sharing this work can become a form of healing or catharsis.
Located in the Anne Wright Wilson Fine Art Gallery at Georgetown College, the works included in the exhibition are generously spaced across the gallery's walls, allowing for an intimate viewing of each piece. Ranging from photography, sculpture, found media, painting, and drawing, the diversity of media and distinct aesthetics of the works pulls visitors through the space while common conceptual themes unites the exhibition.
In works by Letitia Quesenberry and Linus Borgo, both artists used their practice to reflect on difficult past experiences, channeling their emotions into creative energy as a way of understanding their situations and moving forward. Quesenberry's atmospheric and dreamlike piece
Peeled 18
(2009) explores emotions related to a difficult break-up from 2003. The original image—part of a project of 60 photographs taken to document her life post-breakup—was a Polaroid portrait of a friend that she later dismantled to reveal the emulsion layer. What was left was then scanned and re-printed on aluminum. In its new state the artwork is part memorial to the end of the artists' relationship but also a record of change, a visual symbol of the way wounds fade.
Borgo's
Grape Popsicles & Morphine
(2020) is a gouache and graphite self-portrait depicting a significant memory of re-cooperating in a hospital bed. Drafted with rough and spontaneous pencil marks and washed with bright layers of color, Borgo's drawing captures a memory rife with mixed emotion. The liveliness of the linework and coloring hints at its temporality—a reminder of a difficult moment in the artist's life, but one that also alludes to the promise of positive change brought on through time. These past reflections in Borgo and Quesenberry's works stem from moments of grief or trauma that the artists chose to represent methods of healing. In doing so, they transfer their grief into the works of art by creating symbolic representations of their grief or substitutions for what they have lost.
In Julia Kristeva's essay
Black Sun
, the author philosophizes that underlying causes of grief, depression, or melancholia stem from a similar trait: intolerance for object loss.
1
For Kristeva, when someone loses an object, they imbed it in themselves in order to hold on to it. The process of holding on to what is lost, however, is what leads to prolonged periods of suffering. For Borgo and Quesenberry, this object loss could be equated to a difficult illness or loss of a relationship. In order to recover from their effect, a suitable substitution must be acquired by the sufferer.
Object loss does not necessarily allude to something tangible—like the loss of a loved one or relationship—but could be more broad or abstract. It could represent the collective grief of a group of people, such as the empathy we feel for our communities during times of hardship, or the pain associated with societal prejudice or unrealistic expectations. Samuel Trotter's
Untitled
(2020) photograph from his
In Plain Sight
series features the blurred image of a Black man, his head tilted to the side and his gaze looking upward. The blurring of the image creates an effect as though the soul of the man is being pulled upward, while a flash of white at the man's back resembles wings. Rhythmic and charged, Trotter's photograph was created "with the intent of articulating a humane depiction of Black people by visualizing us as the divine."
2
With the purpose of creating work to "elevate and support his people and culture" in sharing these images, Trotter allows the audience to join him in this support while still being aware of the way Black individuals have been treated in the United States recently and historically.
Sandra Charles explores similar themes in her painting
Your Wall, An Artist and Venice
(2019), the image painted from the portrait of a friend taken while traveling on a trip to Italy. In her work, Charles confronts traditional ideals of beauty and the racist and sexist ideologies that support them. The painting nods to the passage of time by placing the figure against an almost abstracted background of brick and crumbling plaster. The figure wears a bold black and white geometric dress and stares confidently out to the viewer. Her arm rests humbly across her chest exposing a striking orange ring in a pose that refers to the numerous classical portraits of noble women or nymphs who shyly shield themselves with an arm. With her severe stare and confident posture, Charles' figure is anything but shy and instead fiercely challenges these traditional tropes.
The work of Trotter and Charles represents a desire to initiate societal change, in addition to the hardship they and members of their communities face. But like with Quesenberry, Borgo, and other artists in the exhibition, their imagery becomes the symbolic representation of their pain, a vessel created to hold their grief. This transference into the art piece creates a "witness to the affect"—or an artifact of grief that can be perceived by and resonated with a viewer indefinitely. In
Black Sun
, Kristeva refers to literary creation as that which "can bear witness to the affect."
3
Here, we similarly understand the creation of artworks as that which can bear witness to the suffering of the artist, and art is that which can become the substitute for their loss.
The sharing of grief allows us to collectively mourn and move forward—a practice many of us may currently feel robbed of as we adhere to guidelines keeping us from joining with loved ones.
A Howl is also a Prayer
serves to remind us that healing and connection can be found in alternate forms: as a tool for the transference of grief to produce resonance, and as a memorial for shared collective mourning.
-
Notes:
Julia Kristeva, "Black Sun" in The Portable Kristeva, edited by Kelly Oliver, (Columbia University Press: New York 1997) p. 185

See Artist Statement for A Howl is also a Prayer

Julia Kristeva, "Black Sun" p. 193
-
2.26.21
Jessica Oberdick is an independent curator and writer whose research focuses on themes of identity and social perception. She currently works as the Exhibitions Assistant at the University of Louisville.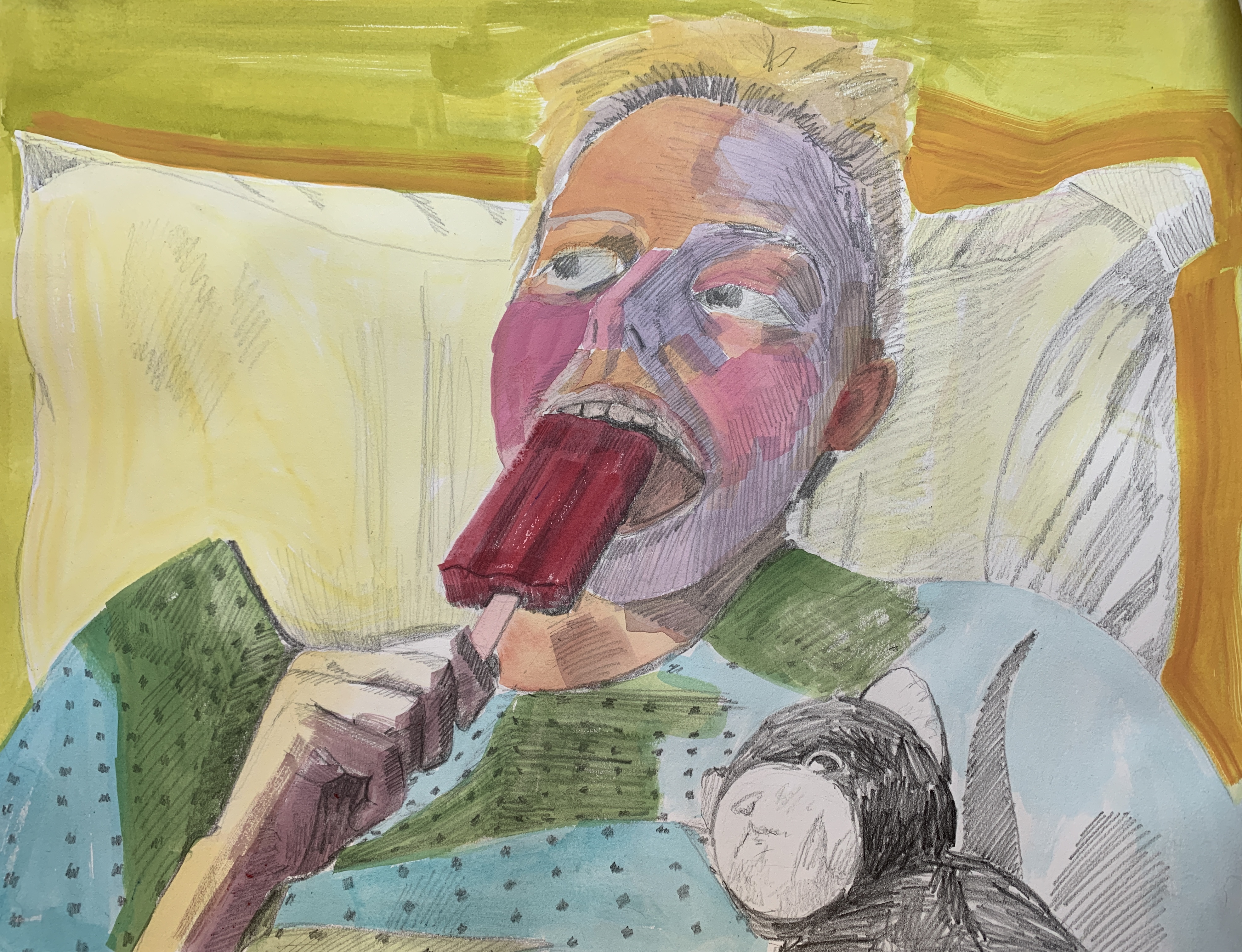 Linus Borgo,
Grape Popsicle & Morphine
(2020), gouache and graphite on paper, 22" x 17".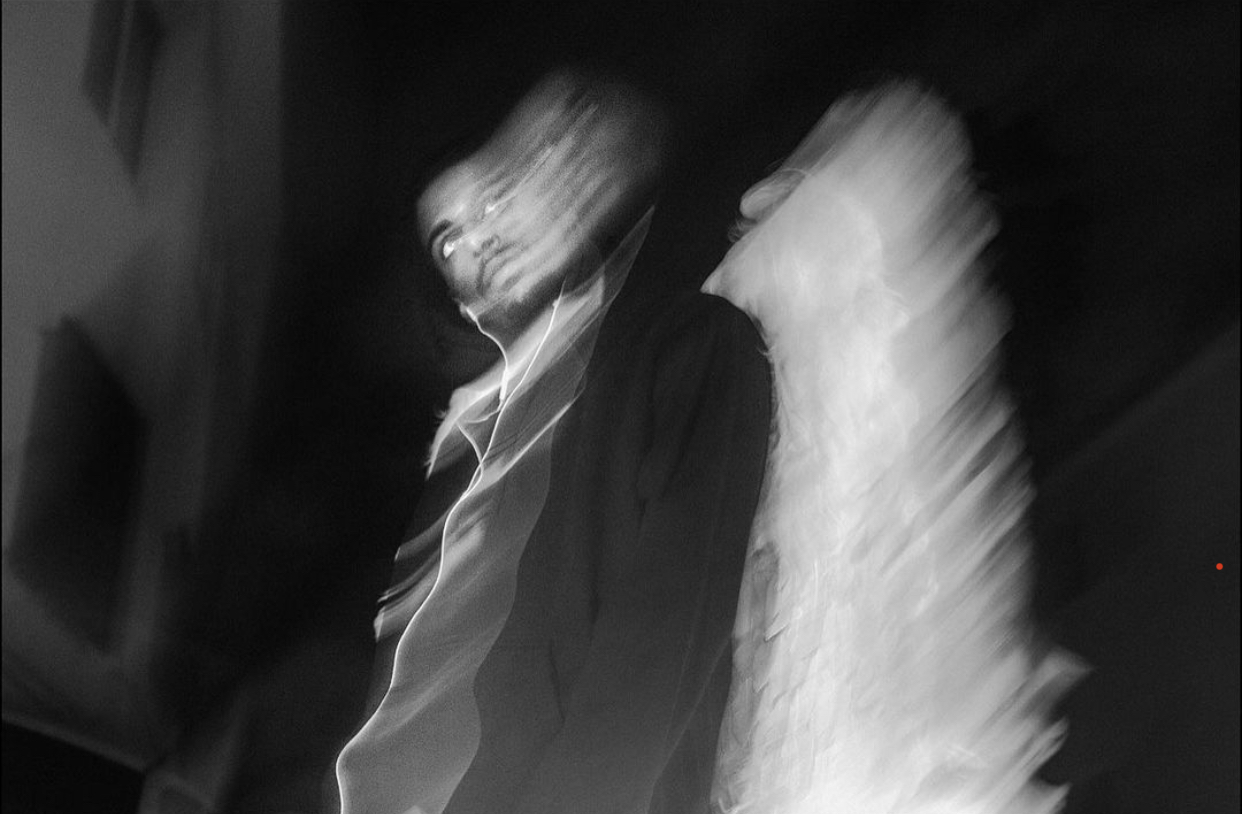 Samuel Trotter, Untitled (2020), digital print, 24" x 36".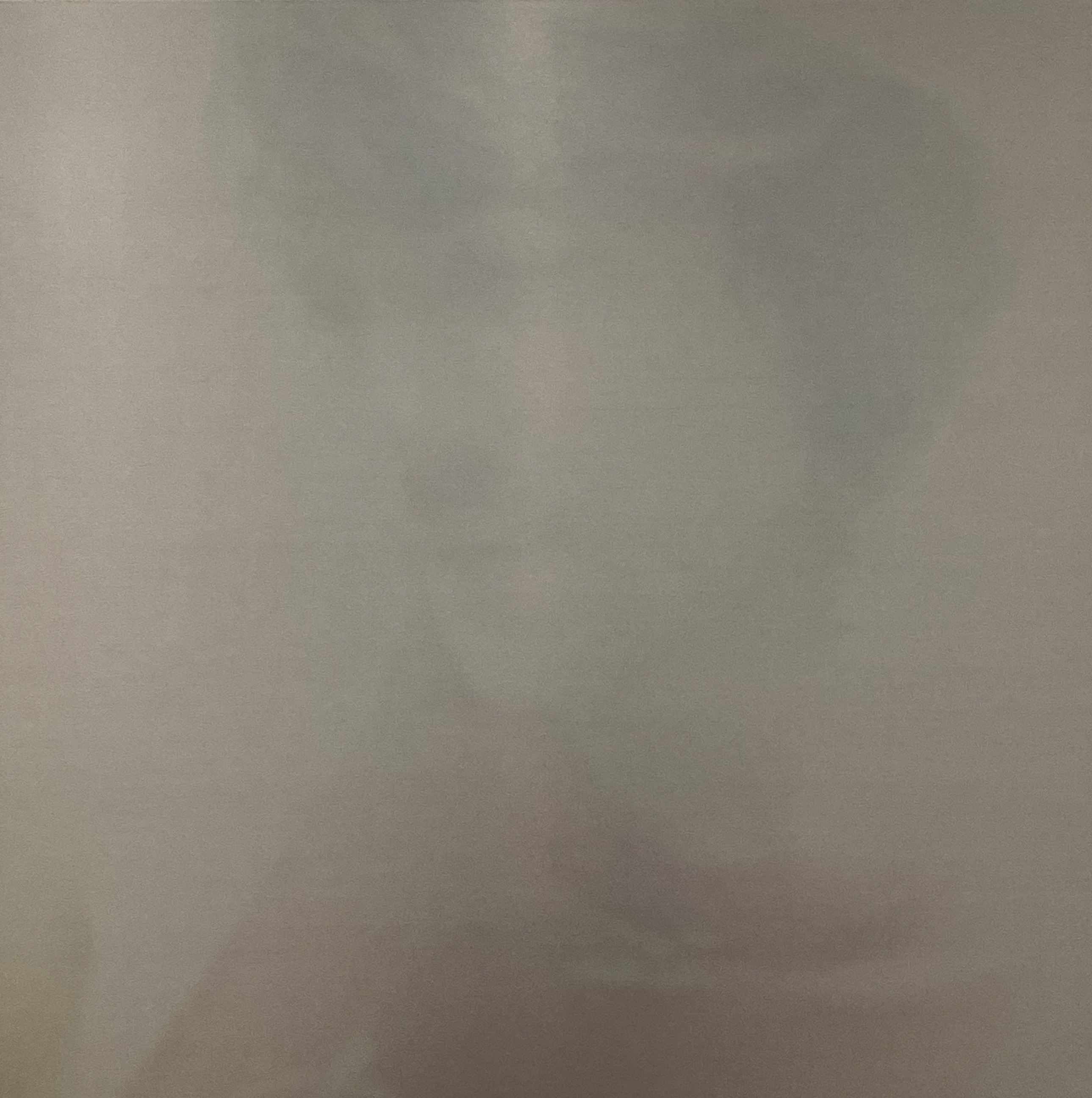 Letitia Quesenberry, Peeled 18 (2009), edition 1/5, dye sublimation on aluminum, 36" x 36".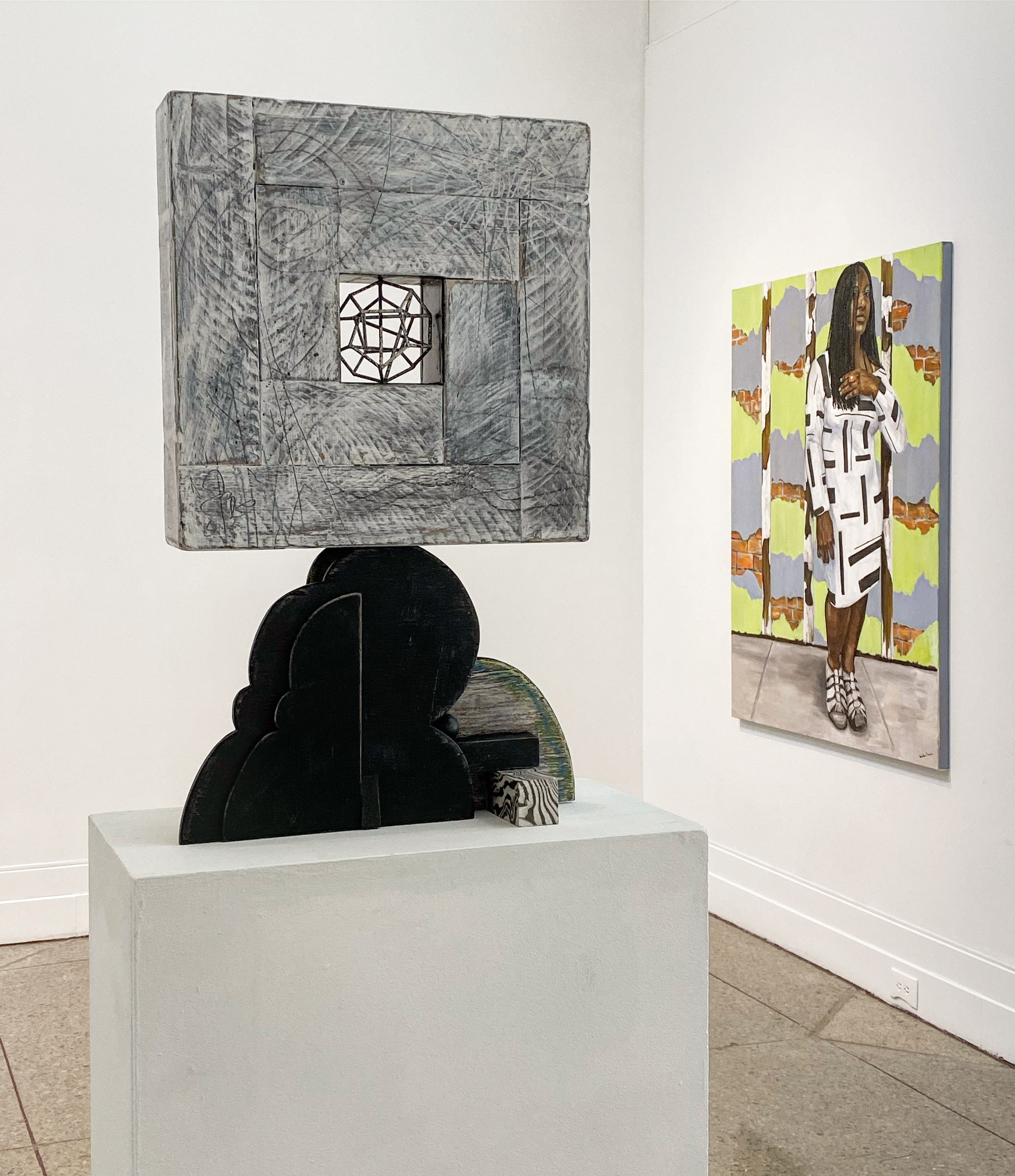 Install of A Howl is Also a Prayer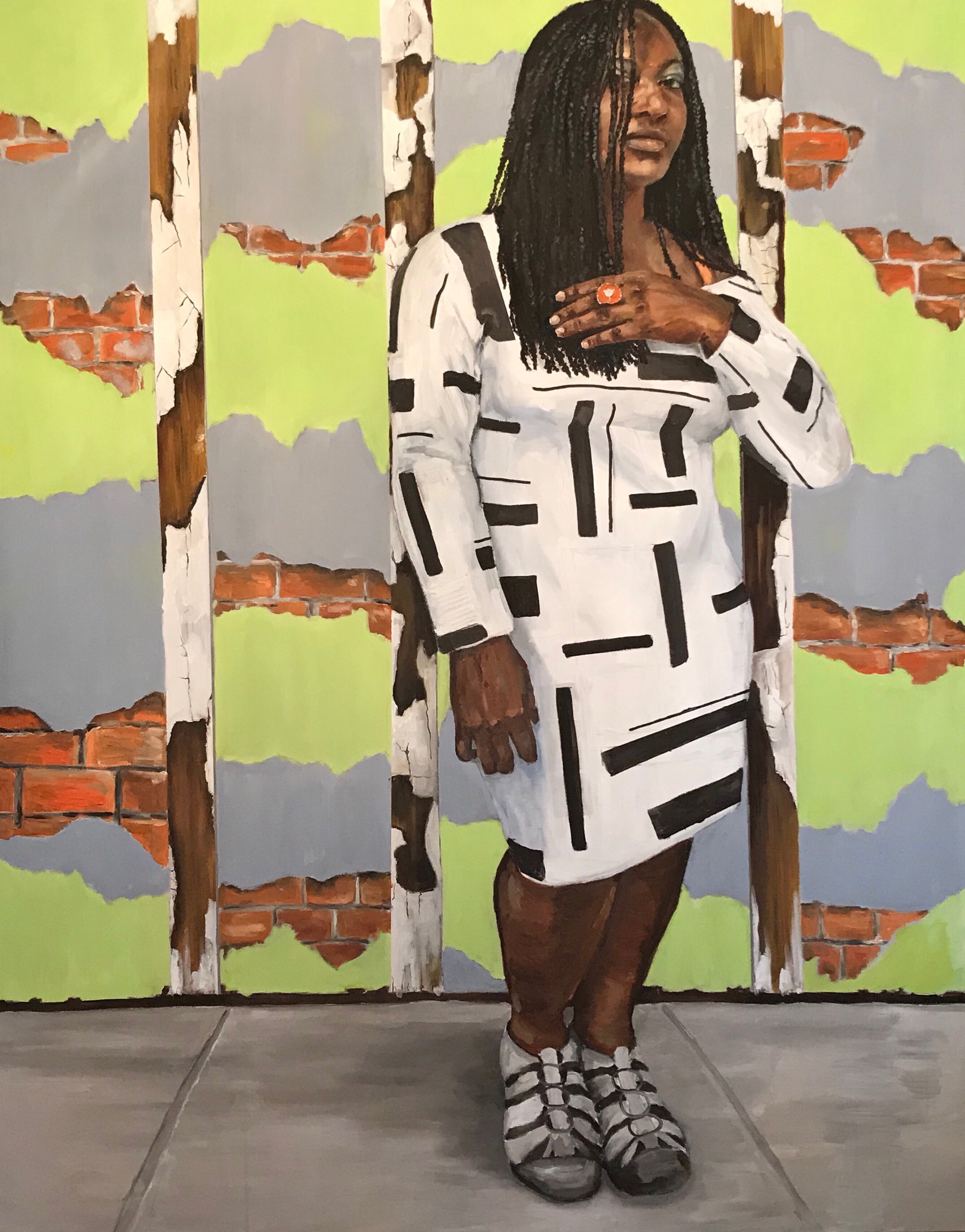 Sandra Charles, Your Wall, An Artist and Venice (2019), oil on canvas, 48" x 60".