ABOVE: Glass Breakfast, Kiah Celeste.
Glass Breakfast: Kiah Celeste
Q&A

Ian Carstens
Kiah Celeste is an multi-dimensional artist born and raised in Brooklyn. Her most recent work transforms industrial and painterly forms into abstraction with unconventional recycled materials, variable color, and experimentative process to make three-dimensional works. While she holds an academic background in photography and art history, this practice comes from self-nurtured curiosity and education. Celeste's conceptual work and research focuses on social stigmas and issues such as the neglect of Black women in America, the lottery business in low income communities, obsession of self in the media, corruption in the medical device industry, and gentrification. Currently, Celeste has a studio in Louisville, KY alongside Beychen, a DIY gallery and performance space curated and operated by Celeste and Noah Barker. Under a hot July sun, filmmaker Ian Carstens sat down with the artist at Josephine Sculpture Park in Frankfort, KY.
-
Notes:
Ian Carstens
Contributor for Ruckus
8.19.20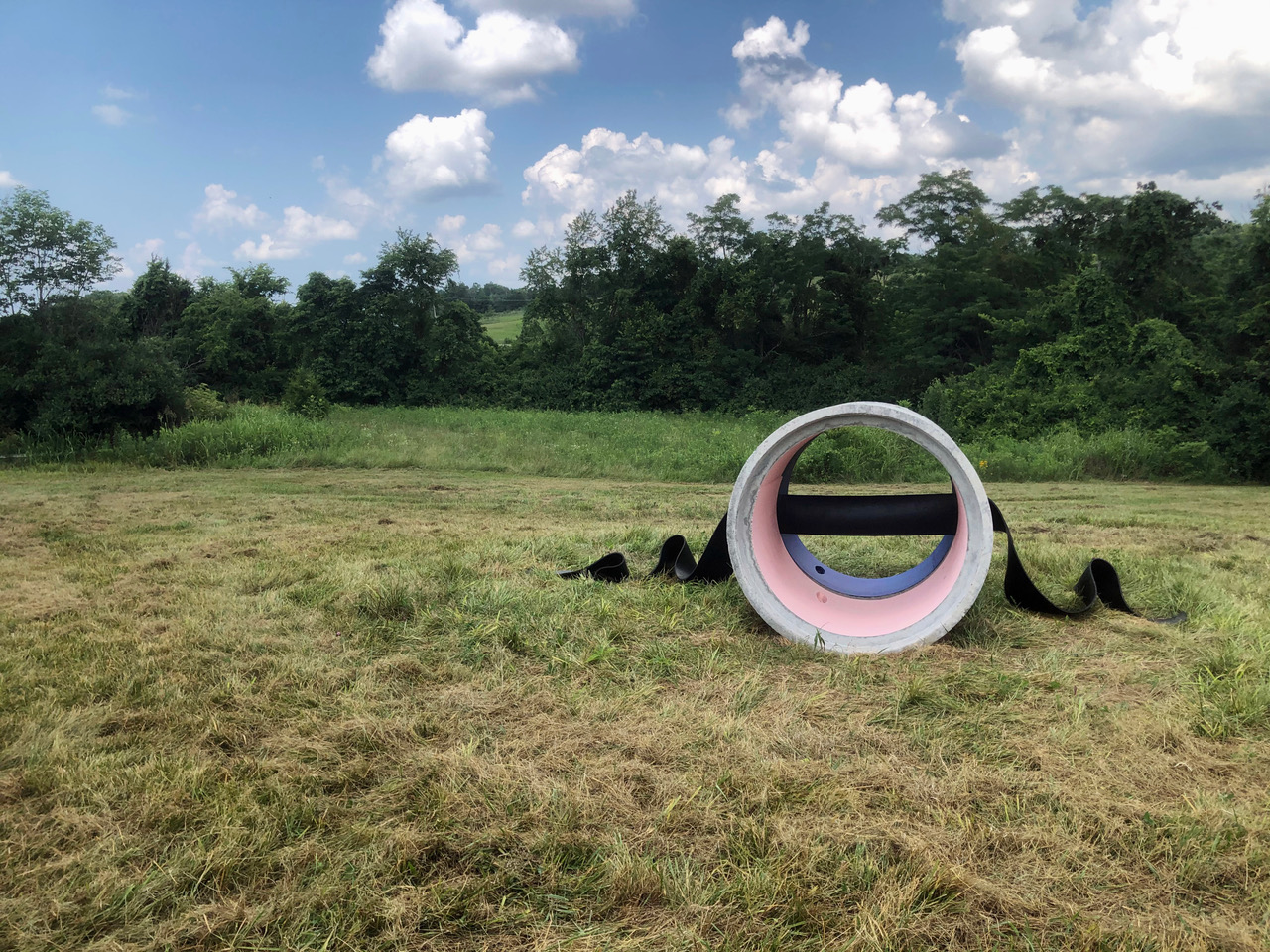 Of Few Words (2020) at Josephine Sculpture Park. Concrete, rubber, pigment. All images courtesy of the artist.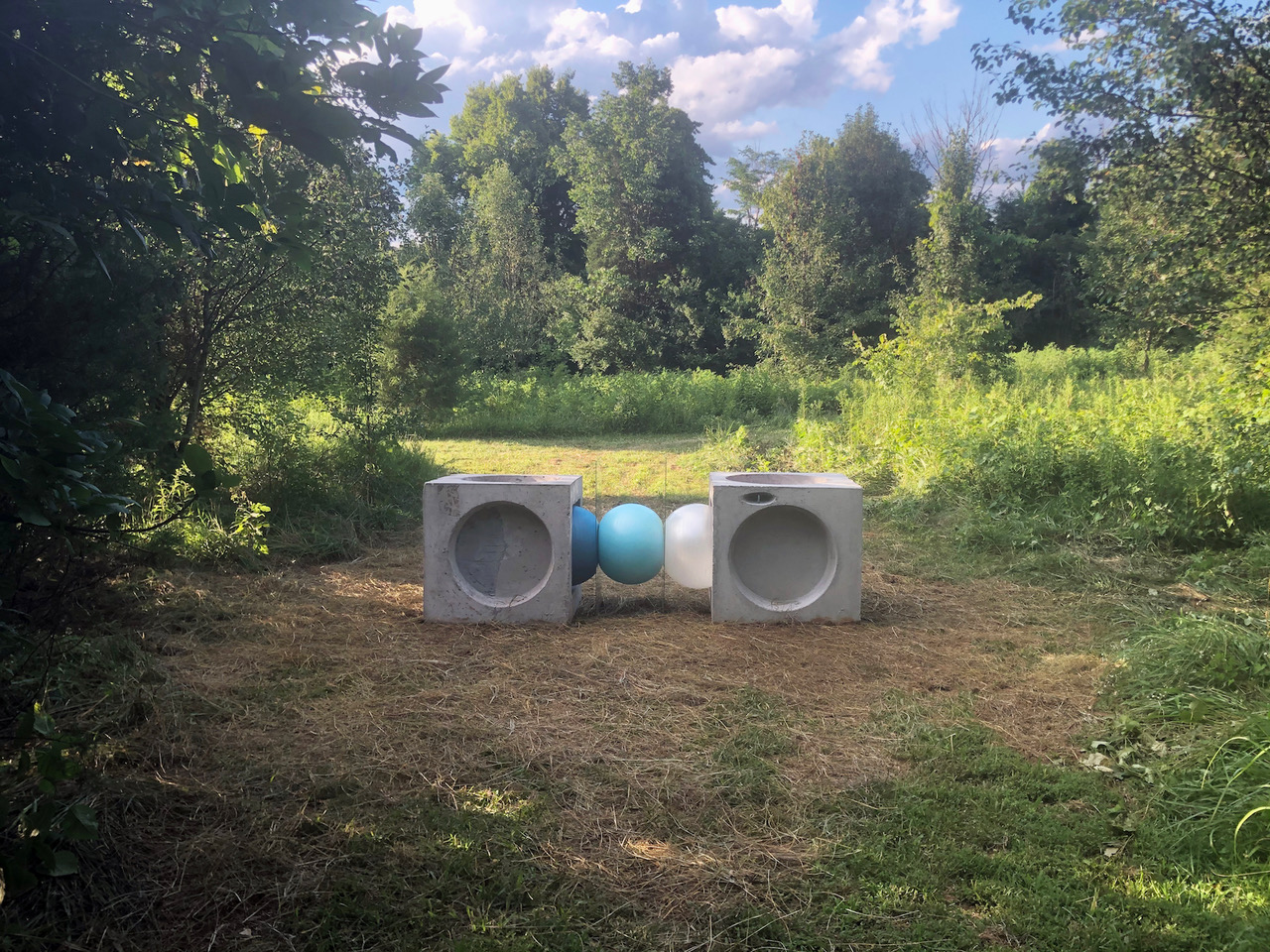 Rounded Corners, Pointed Curves (2020) at Josephine Sculpture Park. Concrete, exercise balls, glass.

Sliding Scale (2020), marble, teflon strip, PVC tube, steel, stone.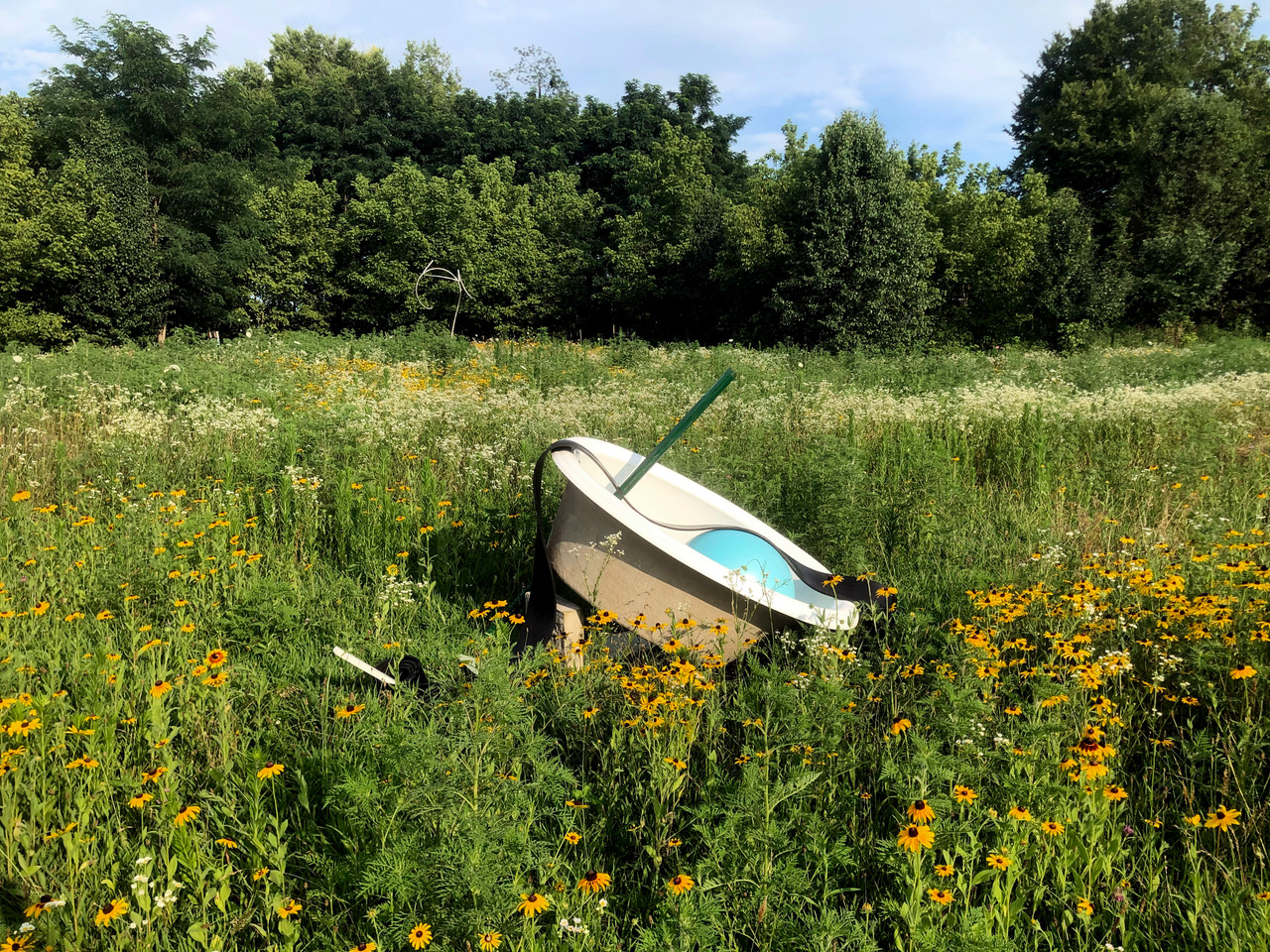 Balance Bath II (2020), fiberglass bathtub, rubber, stone, steel pipe, exercise ball, granite.

Balance Bath (2019), fiberglass bathtub, glass, tile, concrete, metal.

Gall Blass (2020), croquet balls, granite, glass, pigment.