ABOVE: Kari Adelaide, Vanessa Albury, and John Brooks, with works by Albury, Brooks, Maki Kaoru, Sarah Grass, and Bob Szantyr.

SPRING/BREAK High

Thoughts On


John Brooks
Now in its ninth year, SPRING/BREAK Art Show in New York is internationally recognized as one of the art world's premier artist-and-curator-run art fairs. Usually occurring during Armory Arts Week and always housed in atypical exhibition spaces, this year's iteration centered around the theme of "In Excess" and was held at 625 Madison Avenue on the 10th and 11th floors of the former headquarters of iconic fashion brand Ralph Lauren. As the only exhibiting artist and curator who lives and works in Kentucky, it felt thrilling to represent our city, state, and region. I went to New York determined to challenge accepted expectations and notions about what it means to be a Kentucky-based artist.
The selection process is highly competitive. After an unsuccessful solo curatorial application in 2019, this year I was invited to collaborate with two SPRING/BREAK veterans, Boston-based curator and writer Kari Adelaide and Brooklyn-based artist and curator Vanessa Albury, whom I have known for more than two decades. We came up with a curatorial proposal that, including myself and Vanessa, showcased the work of nine artists: Lorenzo De Los Angeles, Sarah Grass, Bob Szantyr, Maki Kaoru, Paola Oxoa, all based in the greater New York City area, Max Razdow and Candice Ivy, both Boston-based. Along with nearly 150 other curators (and even more artists), our proposal was selected from a long list of international applicants. Exhibiting at a New York art fair might sound glamorous, but it's actually grueling. The time commitment for SPRING/BREAK is quite intense with the installation of the work alone taking five days. This is partly because transporting and installing artwork in a Midtown Manhattan high rise can be maddening, but also because exhibitors are expected to transform our spaces (and to transform them back to their original condition when we are finished). With some effort, our drab office box was transformed into a dynamic and soothing universe with soft yellow walls and a vibrant yellow shag rug. After a Collectors Preview and a VIP opening, the show then continued for six more full days, with open hours between 11AM - 8 PM. Three days of hectic de-install followed.
At both Art Basel Miami, where I attended last December as a collector and art lover, and also SPRING/BREAK, I found that most people lit up when they discovered that I lived and worked in Louisville. There was the occasional dismissive coastal snobbery; such people are not worth any time. Sometimes the reaction was an eyebrow-raised "
really?
", but more often my revelation provoked meaningful conversation. For many reasons but increasingly because of our visual arts scene, our city is a known entity. For Louisville-based artists, the difficulty is "getting in the room," or finding opportunities to show in such heady environments, but once we do, the fact that we are different becomes a strength. This is perhaps doubly true in my case, given that I am an artist, curator, and gallerist who also belongs to the LGBTQ+ community, which is still not something people expect to hear from Kentuckians. Generally speaking, there is a natural kinship among the queer community, including among other queer artists. The same is true among the non-New-Yorkers exhibiting or viewing at SPRING/BREAK; I met and connected with people from numerous places including Georgia, Texas, Ohio, Pennsylvania, and beyond.
Until this year, I had neither exhibited nor curated in New York. My SPRING/BREAK experience felt like a rite of passage that has been a long time coming. Recent years have been enormously transformative for my practice and curatorial eye, so I am glad that this opportunity arose at a time when I felt ready. Many artists like me who did not go to art school and do not live in major metropolitan centers often suffer from a lack of confidence or a sense of inferiority, as if either of those realities lend necessary "authority" to one's artistic perspective. Originating from sources both internal and external, that feeling of inadequacy is anachronistic and should be ignored, if not obliterated. SPRING/BREAK was founded by artists Andrew Gori and Ambre Kelly, neither of whom are native New Yorkers, and in ethos, the fair maintains a sense of being outside what could be called the establishment.
SPRING/BREAK is meant to be a fully immersive experience, and for both viewers and exhibitors it lives up to that objective. During the eleven days I spent in New York, I met and had conversations with an incredible number of people including former directors of national museums, art consultants, critics, gallerists, curators, collectors, and artists. I was able to talk about my work (and bump elbows) with hundreds, if not thousands, of art lovers who came through our room. Even amidst mounting concern over the coronavirus, by week's end the gray spray of street filth that ombréd our yellow shag left no doubt as to the intensity of the crowds.
The art world has, to some degree, woken up to the value and necessity of championing alternative perspectives. I found this to be the case in New York, but it was also true when I studied in Berlin in 2015. Undoubtedly my work is impacted by my relationship to Louisville and my native Kentucky, but it isn't defined by those things. I view my work as primarily part of the larger conversation taking place in contemporary art, though it can also be factually categorized as contemporary southern art and contemporary queer art. Those of us who don't live in New York or Los Angeles but are hungry for knowledge and experience must make extra efforts to remain engaged with what is taking place around the world - the silo of the studio alone cannot suffice.
When the dust finally settles from the COVID-19 quarantine, I look forward to continuing to develop relationships with those I met in New York and hope to exhibit there again soon. When one enters an environment like NYC's art scene, it pays to show up informed - not so much because we must conform to the strictures of the standard conversation, but rather because when we demonstrate that we can participate on somewhat equal footing, we can then begin to shift the conversation. Our goal should not only be participation but contribution. By showing up, we can become known entities and eventually compel
them
to come to
us
.
-
Notes:
John Brooks
Contributor to Ruckus
4.11.20
Room 1152 at SPRING/BREAK NYC, with works by Paola Oxoa, John Brooks and Bob Szantyr visible.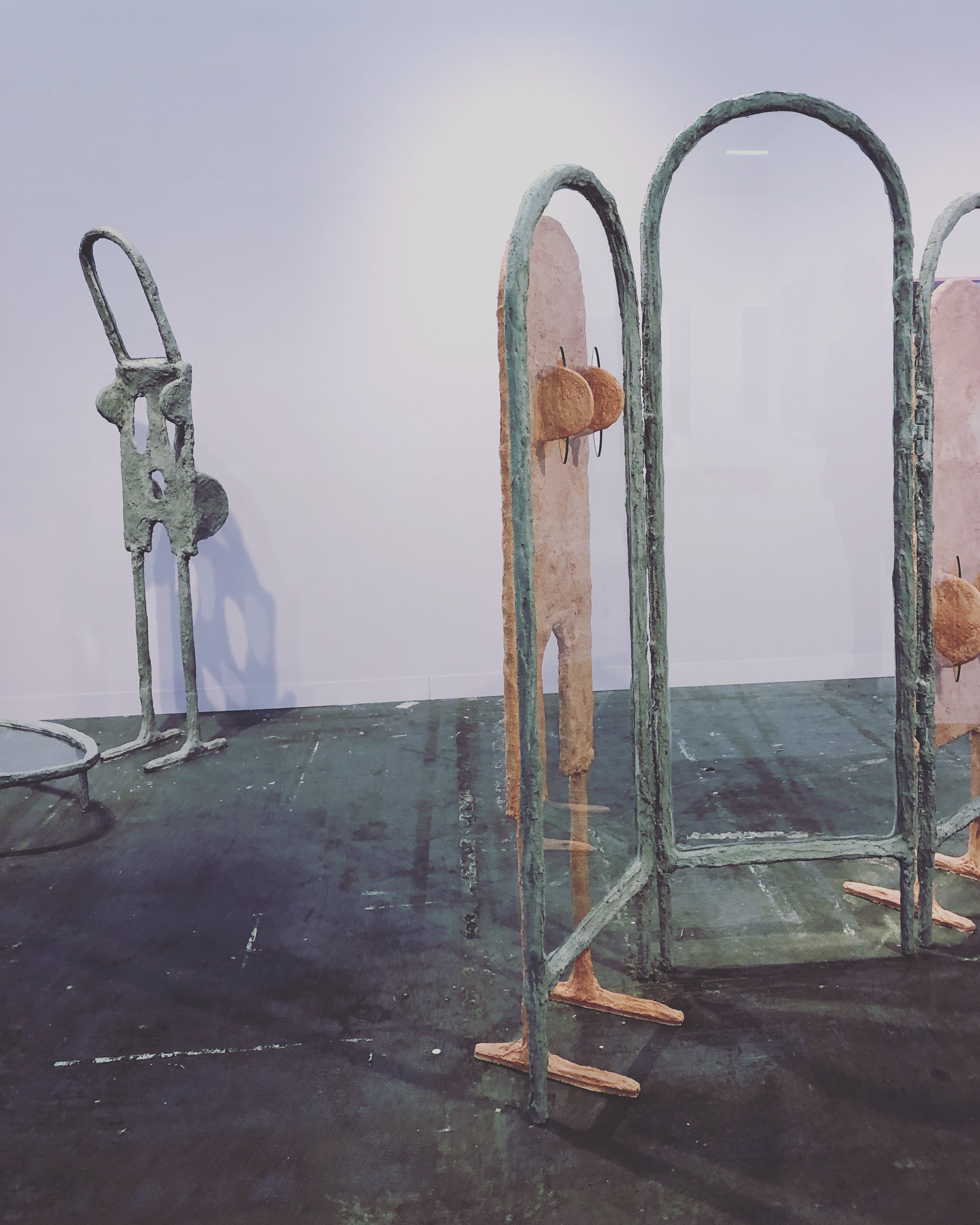 The work of Oren Pinhassi, presented by London gallery Edel Assanti at The Armory Show.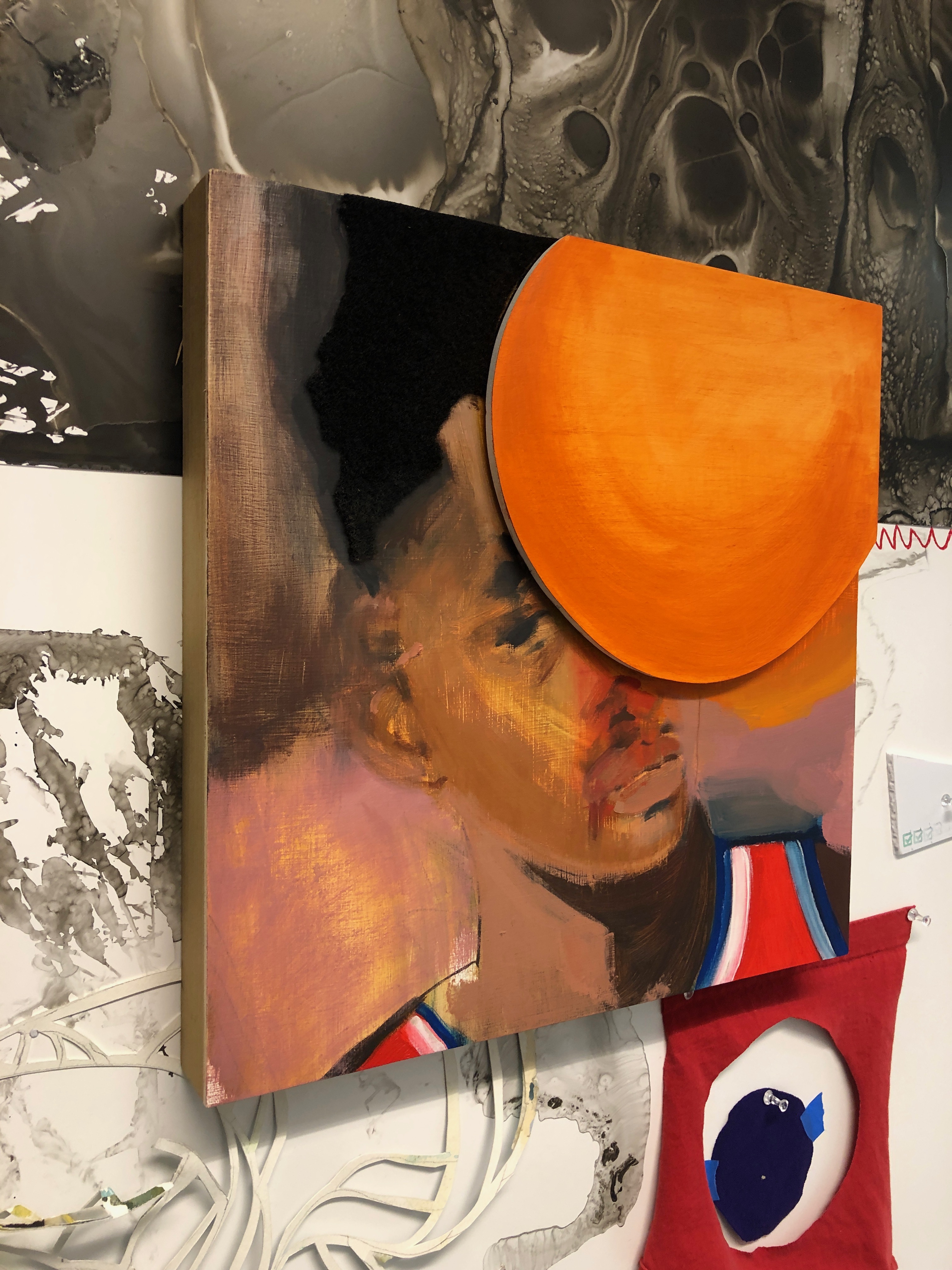 The work of Baltimore-based artist James Williams, presented by Book Club Artists Collective at SPRING/BREAK.
Room 1152 at SPRING/BREAK NYC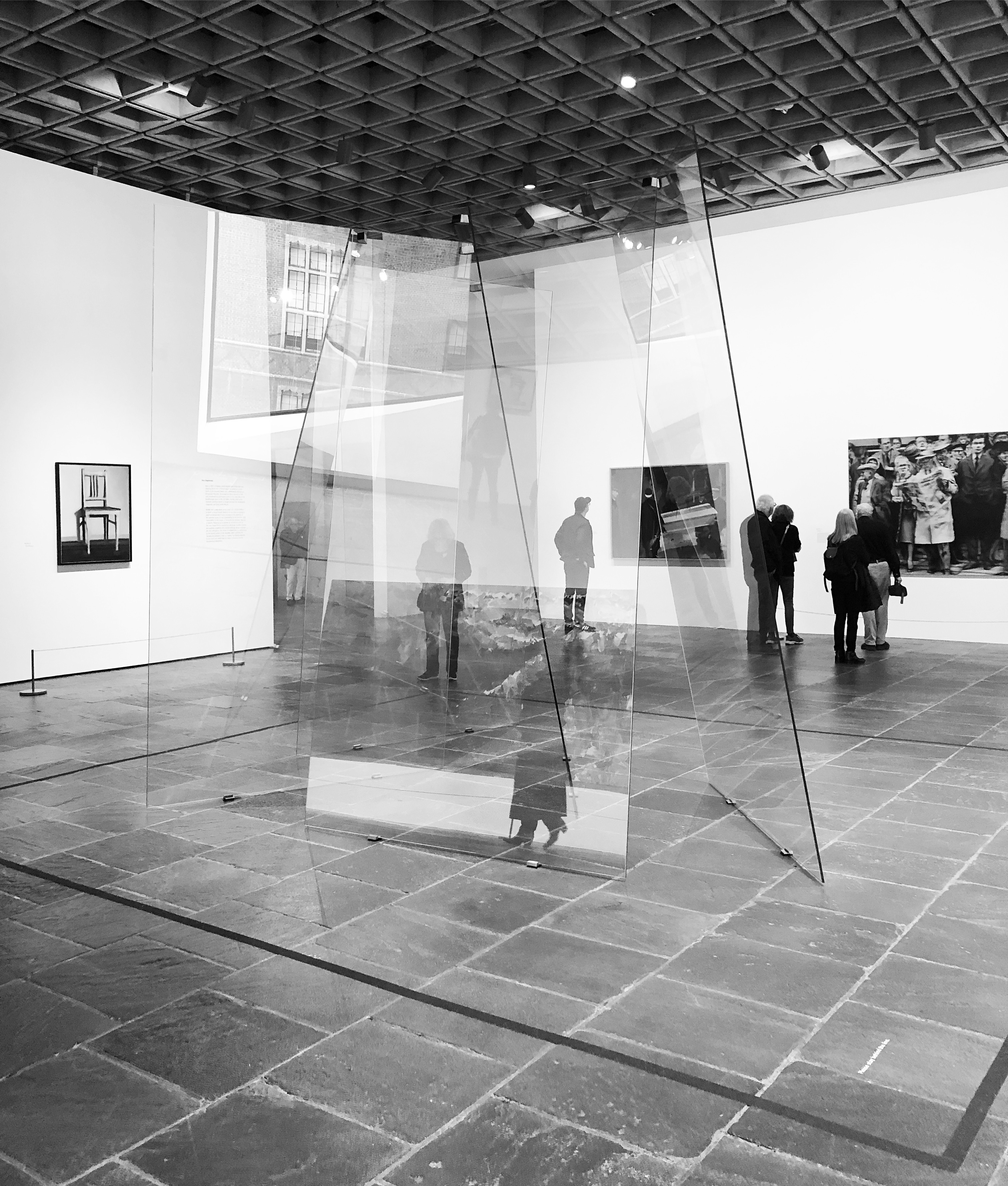 Gerhard Richter's "Painting After All," The Met Breuer