Above: Andrea Bowers, Abolish ICE (2018). Cardboard, LED lights. Courtesy of the artist and Vielmetter Los Angeles. Stories of Resistance, installation view, Contemporary Art Museum St. Louis, March 12–August 15, 2021. Photo: Dusty Kessler

Stories of Resistance
Review
Anna Blake

Mounted one year after the eruption of the protests in response to the murders of George Floyd and Breonna Taylor,
Stories of Resistance
at CAM St. Louis feels timely, if not overdue. Presented as a show that brings together global and local responses to injustices through the gallery space and beyond, models of resistance are examined, interrogated, and revealed. In addition to work in the museum's galleries, the museum presents a series of discussions aired on St. Louis Public Radio and daily art visible from dusk to dawn outside of the museum. But within the space of the museum, we know that
representation alone will not save us
, and neither will the aesthetics of resistance. As Instagram accounts like @changethemuseum continue to gain followers, displays of solidarity without actual institutional change continue to be more and more scrutinized.
Still, these pieces send a strong message, as if to say:
Don't stop. Keep going.
Jen Liu's
Pink Slime Caesar Shift: Gold Loop
(2020-21)
1
is a loud and clear carrier of that message. The 28 minute video investigates the erasure of narratives—and people—that expose the realities of gold extraction from e-waste. Through a series of digitally rendered images inserted into and between hyper-sterilized versions of reality, capitalist neutralization of resistance is met with the voices of women who bear the brunt of the hazards of e-waste extraction, in addition to that of labor activists kidnapped in response to their dissent. These accounts are then followed by a call for willful disappearance, a mass response to injustice and refusal to participate in oppressive forms of society.
Appropriately,
Pink Slime
is one of the first pieces the viewer encounters when entering the museum, setting the stage for a collection of work with a call for direct action, like Glenn Kaino's
Salute (Lineage)
(2019). Working directly with Tommie Smith, Kaino commemorates the athlete's protest during the 1968 Olympic Games. Smith's raised arm and closed fist are painted in gold and set within a mirrored vitrine, causing his action to repeat infinitely as it stands frozen in time as a single gesture of resistance on a global stage. Similarly,
Gurbet's Diary (27.07.1995 - 08.10.1997)
(2016-17) by Banu Cennetoğlu celebrates and memorializes journalist Gurbetelli Ersöz's personal diaries, written after her imprisonment and her work was while censored by the Turkish state. 145 lithographic slabs sit in limbo, waiting to be printed. While parts of the diary peek out, a majority of it remains obscured and unreadable, an implication of the amount of speech that remains censored globally.
The most explicit endorsement of direct action comes from a series of photographs and objects documenting Dread Scott's
Slave Rebellion Reenactment
(2020). In 2019, Scott's community-engaged performance involved hundreds of participants who reenacted the twenty-four mile procession that was part of the 1811 German Coast uprising - the largest slave rebellion in United States' history. Included among the stills are two flags—
Army of the Enslaved Flag (Adinkra)
and Army of the Enslaved Flag (Ejagham)
(both 2019)—that were carried in the reenactment and re-imagination of the flags that united enslaved members of the African diaspora. Unrepresented, but acknowledged, are the reasons that members of the reenactment participated. One can only imagine the conversations they had, and the connections that were made.
It was disappointing to see a compelling work such as Scott's in relation to Andrea Bower's
Abolish ICE
(2018). The piece, made up of cardboard and flashing LED lights, is certainly eye-catching, but lacked the same level of depth as many of the other pieces in the show. While the piece acts as a confrontational demand, it doesn't seem to do much more. The call to action that is present in
Slave Rebellion Reenactment
is lost in what feels more like hashtag activism from Bower's piece. With its flashing lights, Abolish ICE looks as if it was made more for Instagram virality than an in-person art experience. Absent are any subtleties that encourage the viewer to think critically, rather tilting the work towards the realm of the performative activism that is oh-so prevalent in the land of hashtags and handles.
The relationship between art and activism can be strained, and many insist that the inclusion of such art in the institution neutralizes its radical qualities. As a non-collecting museum, CAM St. Louis doesn't carry the same institutional baggage as an encyclopedic museum, which upholds heteropatriarchal white supremacy. Still though, the museum has a responsibility to democratize the way art is accessed. The inclusion of any sort of radical artwork, then, can send contradictory messages when the institution is unwilling to make equity a priority in their practices. With free admission and a series of podcast episodes available for free listening,
2
CAM St. Louis takes this responsibility seriously, and I can only hope that these equity efforts are reflected within the workplace as well. In this current global climate, I can't help but wonder:
How can the museum contextualize radical works without reducing them to aesthetics?
In the case of
Stories of Resistance,
a foundation has been laid.
-
Stories of Resistance
is on view at the
Contemporary Art Museum, St. Louis
until Aug 15, 2021.
Citations:
Pink Slime Caesar Shift: Gold Loop can be viewed online here until August 15, 2021.

Radio Resistance can be accessed here as well as on Apple Podcasts, Spotify, and Stitcher.
-
7.26.21
Anna Blake (she/her) is an independent curator and writer. She is a recent graduate of the University of Louisville, where she earned her MA in Critical & Curatorial Studies.
Dread Scott, Slave Rebellion Reenactment performance stills (2020). Pigment prints. Courtesy of the artist. Stories of Resistance, installation view, Contemporary Art Museum St. Louis, March 12–August 15, 2021. Photo: Dusty Kessler

Jen Liu, Pink Slime Caesar Shift: Gold Loop (2020-21). 4K video (color, 4-channel sound), 28 minutes. Courtesy of the artist and Upstream Gallery, Amsterdam. Stories of Resistance, installation view, Contemporary Art Museum St. Louis, March 12–August 15, 2021. Photo: Dusty Kessler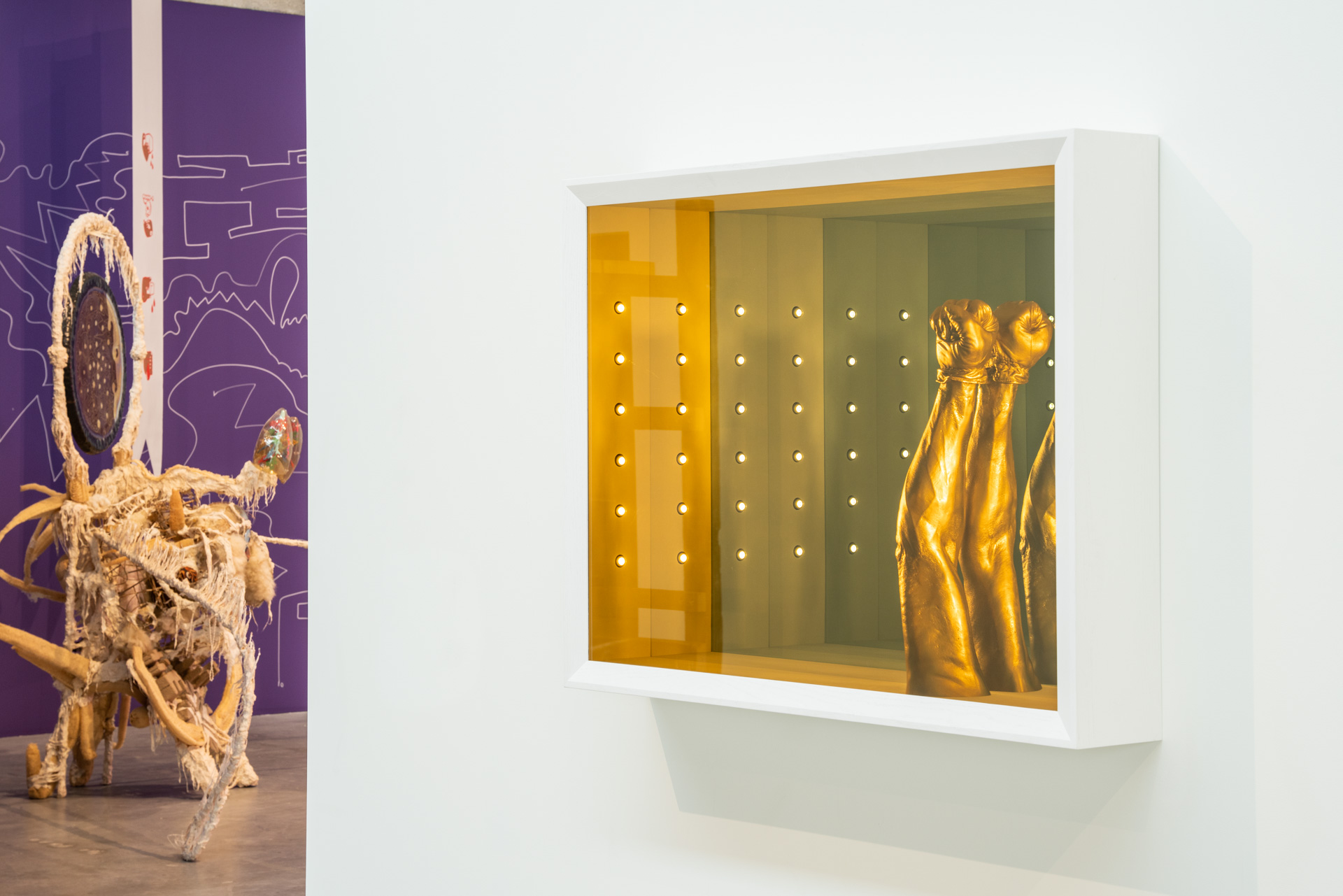 Glenn Kaino, Salute (Lineage) (2019). Wood, glass, fabric, urethane, lights, gold paint. Courtesy of the artist. Stories of Resistance, installation view, Contemporary Art Museum St. Louis, March 12–August 15, 2021. Photo: Dusty Kessler
Banu Cennetoğlu, Gurbet's Diary (27.07.1995 - 08.10.1997) (2016-17). 82,661 words from Gurbet's Diary. I Engraved My Heart into the Mountains by Gurbetelli Ersöuz in mirror image, 107 days, 145 press-ready lithographic limestone slabs. Courtesy of the artist and Rodeo Gallery, London / Piraeus. Stories of Resistance, installation view, Contemporary Art Museum St. Louis, March 12–August 15, 2021. Photo: Dusty Kessler